Utility Incentives—A 20 Year Look Back (And A Peek Ahead)
May 17, 2023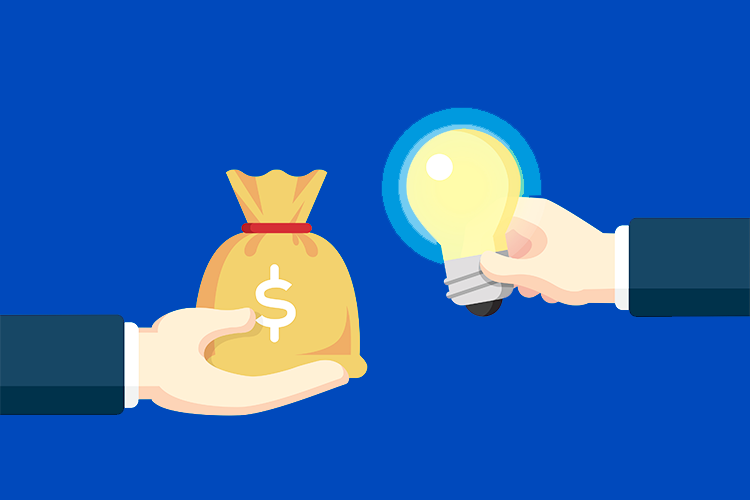 EMC is celebrating our 20th year of helping customers save money and energy. As we reach this milestone, it is a good time to reflect on how the forces that have driven the market have changed, and the role utility rebate and incentive programs have played along the way.
Utility incentives to support energy efficiency are available for about 70% of the projects EMC does each year. Incentives currently cover about 10-20% of the cost of a project on average. The amount varies by utility jurisdiction, with higher rebates generally associated with regions where power is more expensive and electric demand is straining local grid resources. A wide range of measures are eligible for incentives, but virtually all jurisdictions have some type of incentive for efficient lighting. This is where we got our start.
From T8 Lamps to LEDs
When EMC began doing lighting retrofits, the new technology was T8 lamps, which are a more efficient type of fluorescent tube. T8s saved about 15% compared to the old technology. Rebates were often around $1 per lamp, which was enough to make the effort of applying worthwhile.
Lighting controls were starting to gain market acceptance in the early 2000s, with occupancy sensors and daylight harvesting being the primary options. As with many new technologies, these had early technical challenges that created barriers to widescale application.
Utility rebates for controls were less consistent than basic lamp rebates—in small part because the savings were more variable, and largely because the persistence of the savings was low. Many control installations would be bypassed by occupants shortly after installation. Since utility rebate cost-justification often requires expected lifetimes of five years or more, controls could not be counted on to reach those thresholds.
Light-emitting diode (LED) lighting first emerged as exit sign technology—several years before the broader LEDs became available. This was because the technical challenges in creating a white LED version were tricker than just a basic red LED.
The effectiveness of exit sign LEDs played a role in the ultimate acceptance of general LED lighting. Their long-term performance led utility planners to begin using expected lifetimes of 10 years or more when forecasting energy savings, effectively ushering in larger rebates that would be needed to influence the market.
When LED rebates were first introduced during the mid-2010s, they created a major splash in the market. Incentives were often in the $10-$15 per lamp range. As with any new technology, there were a few customers who saw the benefit of early adoption. LEDs produced documented savings (often approaching and even exceeding 50% of lighting costs), which quickly attracted the next generation of clients, and EMC was well positioned to help manage broad-scale rollouts for a number of national accounts. Our expertise in leveraging associated incentive opportunities played a key role in our company's success.
The breakthroughs in LED technology were realized not just by the traditional manufacturing leaders; they spawned a whole new industry. EMC formed early bonds with a number of these companies, forging relationships that have helped us secure many reliable and cost-effective options for product sourcing.
The Next Phase: Controls
The savings challenges mentioned earlier with lighting controls were much less prevalent with LED-based systems—although perceptions formed by previous negative experiences can take a while to change. As we move into the next phase of LED dominated lighting, EMC is helping more and more customers incorporate control strategies into their projects. These are supported by utility incentive opportunities that are both simpler and more lucrative. Utilities see control capabilities as an important resource that will help them partner with customers to manage increasing demand and more variable sources of power generation.
LED rebate levels have slowly decreased over time as prices for the technology have come down. Utility programs are also facing increased code requirements that reduce the cost effectiveness of their rebate and incentive programs. EMC has regular discussions with utility industry experts and the consensus is that 2023 is a prime time to take advantage of program offers, before prices go up any further and regulatory constraints force funding reductions.
The past 20 years have provided EMC with a perspective that can help customers understand and take maximum advantage of the unique opportunities in the market as they exist today as well as tomorrow.
Kris Leaf is EMC's Senior Manager of Customer Incentives. He has developed and managed energy efficiency incentive programs for numerous utilities including Xcel Energy, ComEd and MidAmerican Energy. Kris has a degree in Mechanical Engineering from the University of Minnesota and is pursuing a master's degree in Sustainable Business from the University of Wisconsin-Madison.