Speed of Execution: Summer Series Part 2
July 17, 2018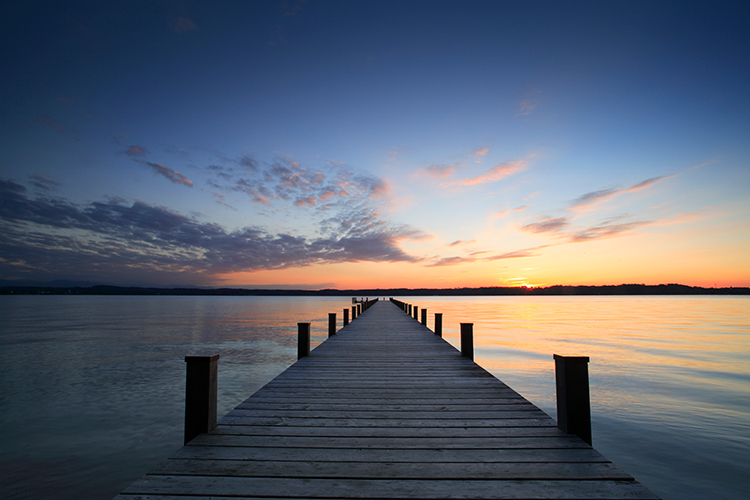 Summer is when sunsets are at their very best—especially when you watch them from the dock at your favorite lake. It's that glorious, finite time when the sun puts the very best of its color palette on display before giving way to night.
It's also not a bad setting to sip your favorite beverage and contemplate your upcoming LED lighting + controls + IoT project.
Even if you are working with an expert lighting and controls partner, there are steps your company should be taking internally to prepare. Especially if Speed of Execution is important for your project. And why wouldn't it be? It's what delivers bottom line savings faster. It's what maximizes your ability to capture rebate and incentive funding to offsets project costs.
What do you need to do to get ready?
This second blog post in our summer series gives you four ways to prepare for your LED lighting + controls + IoT project. As the sun dips low over the horizon, give some thought about what you need to do to get ready.
The clarity these steps provide will keep you focused on achieving your project goals and become the basis of the plan your expert lighting and controls provider will execute.
How can your project go faster?
Didn't catch last month's post? No worries! Find out how to get Speed of Execution faster by skipping the lengthy RFP process and going with an expert.
When you're done reading you should really find some marshmallows and Hershey's. This is looking like the perfect night for smores.
Ready for your next lighting + controls + IoT project?
We're ready to help you beat the clock. Contact us to get going!
Ben Wright is manager of design for EMC. In this role he ensures that lighting projects are analyzed not just as energy reduction opportunities, but as opportunities to improve the spaces we live and work. He has a Bachelor of Arts in Environmental Design from Montana State University – School of Architecture.