A New Way to Accelerated Savings Through Energy Efficiency
July 1, 2021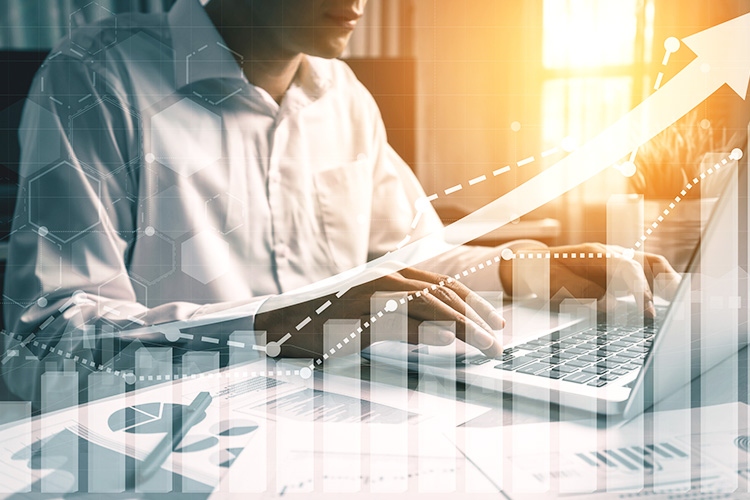 Efficiency as a service (EaaS) eliminates the up-front costs and post install warranty and performance risks traditionally associated with facility upgrades, helping companies move quicker toward sustainability and smart buildings. A hassle-free, pay for performance approach to energy efficiency projects, EaaS takes pressure off the bottom line, and holds your solutions partner accountable for managing the entire project from audit to post-install service and warranty management.
At EMC our service-based approach to building efficiency keeps pace with future trends so you enjoy the health, aesthetics and energy savings your customers, tenants and employees expect now—and in the future. Our team has experienced energy efficiency guides who can tackle everything from energy audits and lighting and controls retrofits to EV charging station installations, maintenance and ongoing warranty management. Read on for how this growing EaaS model lowers the barrier to entry for corporate efficiency upgrades.
What is Efficiency as a Service?
EMC's EaaS program delivers guaranteed utility savings without the up-front investment or the typical technology, performance or maintenance risks commonly associated with large-scale efficiency projects. In addition to a full lighting upgrade, EMC adds additional value as a turnkey partner for energy efficient building controls at no upfront cost. The same benefits exist with service, maintenance and on-going commissioning of advanced controls for the term of the EaaS program.
Benefits of Efficiency as a Service
The flexible options EMC provides mean you can achieve advanced building controls on a schedule that works for you.
Guaranteed Savings Scalable service agreements help you break out of legacy procurement models and explore new LED lighting + technologies. EMC's service team submeters energy consumption to help prove the power of investing in facilities with real-time data and transparent reporting. We guarantee performance and continually help customers pay less for each kWh saved.
Accelerate Financial and Sustainability Goals
EaaS provides privately held and publicly traded corporations with a more competitive, no upfront cost option to install and maintain energy efficient operations while accelerating the achievement of sustainability and financial goals. At the end of the agreement, you take ownership of the assets (with zero buyout) and enjoy 100 percent of the efficiency savings going forward.
No Debt
EaaS turns building upgrades into an off-balance sheet operating expense. Think of it as re-allocating a percentage of your current monthly utility spend towards the cost of a lighting and controls project and rolling it into an ongoing service agreement while generating positive cash flow day one.
Quality Service
EaaS guarantees well-managed and consistent building upgrades and maintenance from vetted professionals. No more wasting time worrying about unexpected costs or wondering about the latest project status. EaaS is available to a wide variety of companies and organizations from commercial properties to industrial facilities.
Looking toward the Future of Efficiency as a Service
According to a recent study, businesses are choosing EaaS at an annual growth rate of 12.3%. This rate is expected to increase as the demand for energy increases and companies seek financing options to complete projects faster.
The widespread use of LED lighting has the greatest potential impact on energy savings in the U.S. By 2027, use of LEDs could save about 348 TWh (compared to no LED use) of electricity, according to Energy Saver. These savings are the equivalent to the annual electrical output of 44 large electric power plants (1000 megawatts each) and would save over $30 billion dollars!
EMC and Efficiency as a Service
Efficient lighting and controls are some of the easiest paths for you to quickly realize bottom-line savings.
From LED lighting and control systems installations to energy rebates and incentives management, EMC provides leading-edge technology and services for multinational commercial, industrial and retail customers. EMC is your expert for facility management decisions.
Discover how Efficiency as a Service can play out for your organization with EMC's smart building technology and services.