NALMCO Annual Convention and Trade Show Update
November 21, 2018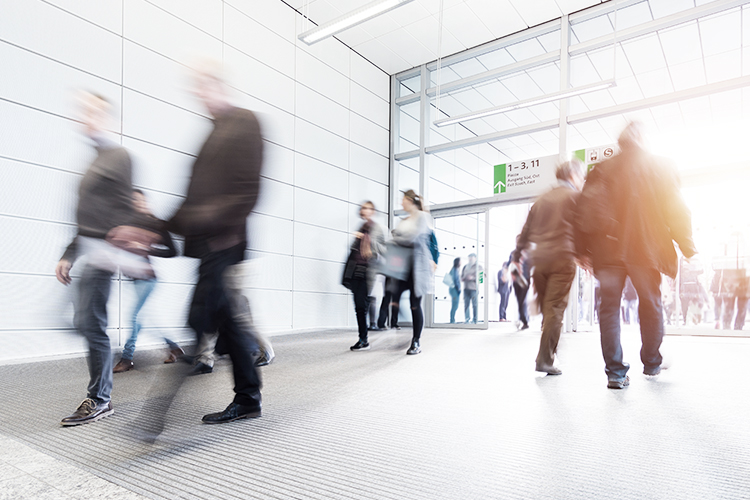 EMC has long viewed the interNational Association of Lighting Management Companies (NALMCO®) Annual Convention and Trade Show as an excellent opportunity for likeminded lighting organizations to gather for professional development and networking.
Held October 7-10 at the Omni Hotel Orlando Resort, this 65th Annual Convention and Trade Show did not disappoint. The three-day event featured a lighting trade show, internationally recognized lighting experts, professional development opportunities focused on business growth, and several opportunities to meet one-on-one with General and Associate members.
It was the largest turnout of lighting industry senior level managers and business owners to date with 285 in attendance. It was a rewarding experience to look around and realize that EMC does business with the majority of those in attendance, and we also formalized relationships with several new labor partners while in Orlando.
Key themes emerging from the formal presentations as well as informal conversations included:
Everyone is very busy. With LED lighting at its prime, everyone has more than enough work.
Qualified field labor is scarce. The lack of trained personnel is affecting everyone. Small and big companies alike are faced with excellent opportunities that they don't always have the labor force to support.
Certification is attractive to clients. NALMCO certifications and continuing education is a key reason lighting companies participate in events like this one and whether it is CLMC certification or other training, it enhances the services companies provide.
To maintain the relevancy and validity of NALMCO's certifications during this time of rapid technology changes, it is critical to revamp our certifications. Specifically, the Certified Lighting Management Consultant (CLMC) and Certified Lighting Controls Professional (CLCP) are slated to be updated within the next 16 months.
Lighting as a Service (LaaS) is taking shape. EMC has taken a leadership position in offering LaaS, the complete management of a full lifecycle of a lighting installation for a contractual service period. There was a lot of discussion about how it will look going forward and what opportunities it could present to EMC and our partners.
Given the learning and strengthened relationships at this session, the only one pushing for a successful wrap on Wednesday night was Hurricane Michael, who threatened havoc on attendees' post show travel plans.
However, the Spring Seminar at Synapse Wireless is just around the corner, March 5-7, in Birmingham, AL.
While the agenda is still being finalized, I'm expecting to see a number of learning lab opportunities. Learning Labs are an interactive two-day training seminar focused on lighting trends, lighting safety and maintenance, energy efficiency solutions, the future of lighting, lighting tools and other relevant industry topics.
If you are not a member of NALMCO or are just hearing about it now, please consider membership. It's a great way to expand your network and lighting services expertise.
Brian Baker, CLMC, CLCP, CLEP is the senior project manager at Energy Management Collaborative, Plymouth, Minn. He may be reached at BBaker@emcllc.com.