LPGA Legend Nancy Lopez Highlights Accenture Executive Women's Pro-Am at 3M Championship
June 24, 2016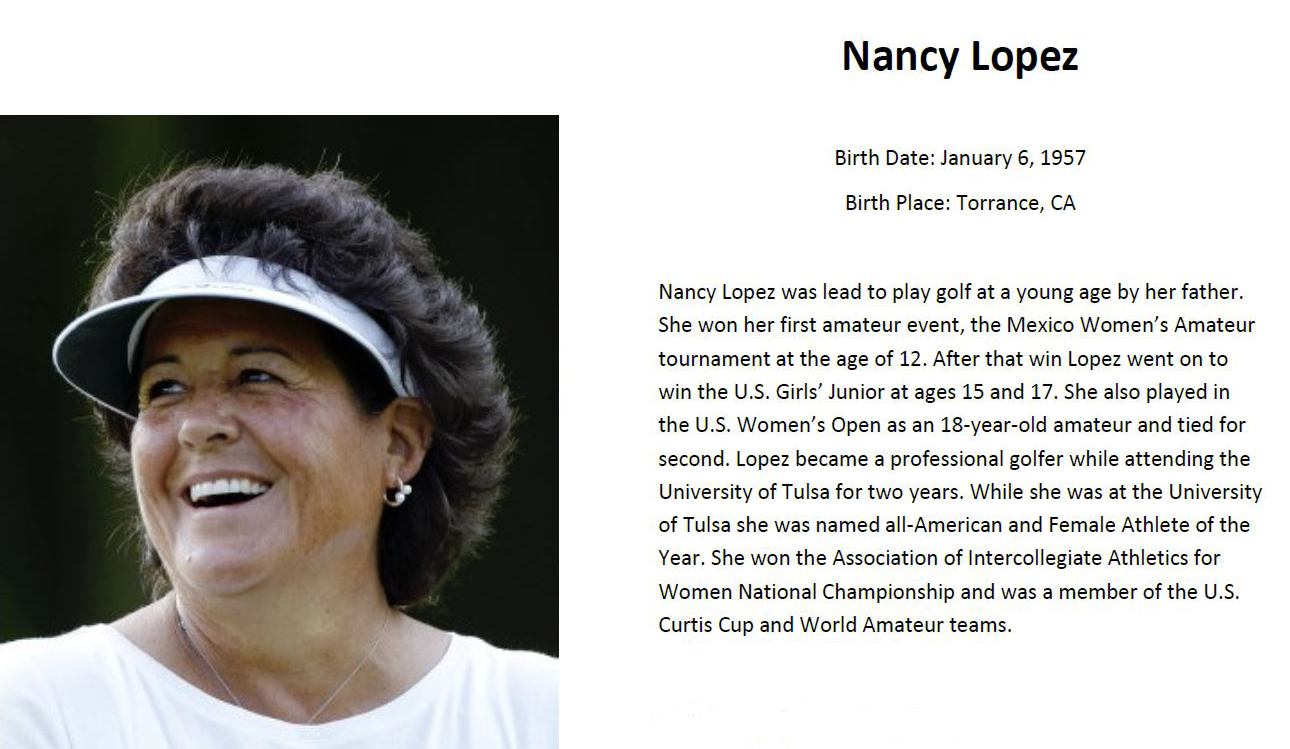 Three-time LPGA major champion and LPGA Tour legend Nancy Lopez will be the headliner at the Accenture Executive Women's Pro-Am on Tuesday, August 2 at the 3M Championship at the TPC Twin Cities, in Blaine, Minnesota.
Lopez will host a golf clinic from 10:30-11:15am that is open to the public before the 12:00pm shotgun start for the Accenture Executive Women's Pro-Am. The Women's Pro-Am will run from noon until 4:30-5pm before a reception and awards ceremony for the golfers in the Pro-Am tent.
The reception and awards ceremony will be followed by the EMC Draw Party at 6:30pm. The Draw Party is by invitation only and is presented by Treasure Island Resort & Casino and will be held at the KQRS Tent.
Lopez, a Torrance, CA native, kicked off her Hall of Fame golf career by winning the Mexico Women's Amateur at the age of 12. She then won the U.S. Girls Junior title twice and tied for second in the U.S. Open as an 18-year old amateur.
As a professional, Lopez was named LPGA Player of the Year four different times, and won 48 LPGA events including three majors. She was voted into the World Golf Hall of Fame in 1987.
The Accenture Executive Women's Pro-Am will be followed by EMC-sponsored Pro-Ams on both Wednesday, August 3 and Thursday, August 4. Both days will see teams of amateurs matched with pros competing for top honors.