On a hot summer night, EMC makes lighting installs a breeze
June 13, 2016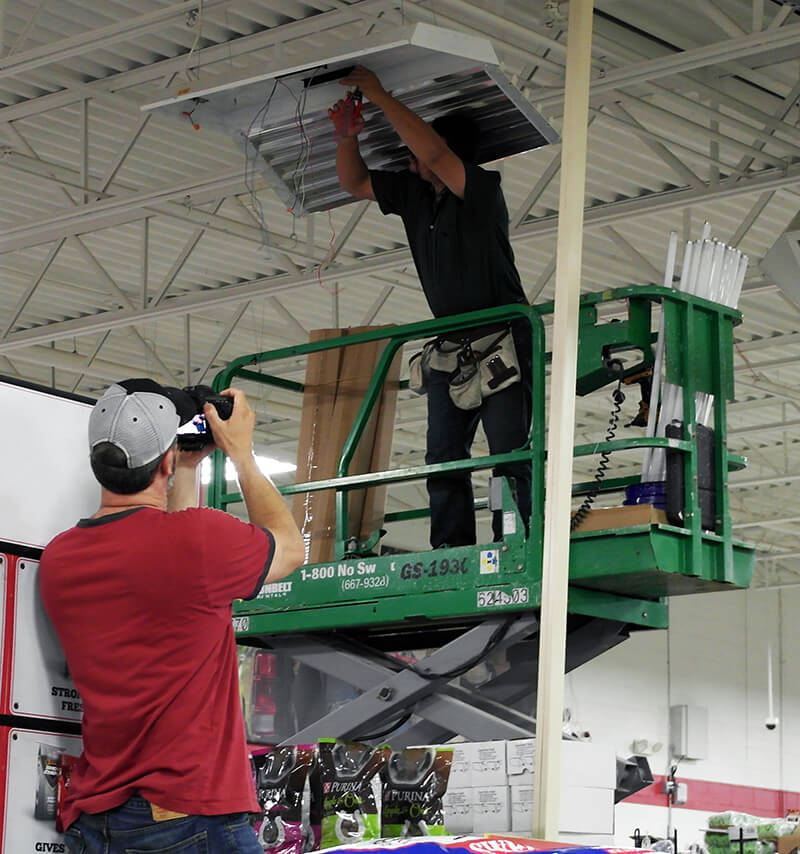 A hot and humid, June summer night in Murfreesboro, Tennessee. A baseball game wrapping up at a nearby ballpark. While everyone else was winding down their weekend and preparing for the week ahead, Energy Management Collaboratives's (EMC) team was just ramping up for an installation at a local retail site.
Working at corporate, I don't always have the opportunity to be on the ground to see how EMC carries out installations at thousands of sites every year. While I speak and write about our process all the time in marketing, it's always an exciting reminder to see a project live in action. This past Sunday I found myself at the heart of an installation as part of a video project shot by our customer's media team.
It took EMC's crew only seven hours to completely convert the store from six lamp 32 watt T8s to more energy efficient four lamp 21 watt LEDs. By 3:00am the installation was complete and by 3:30am there was no trace of the crew or the project that had just taken place. The only evidence of what transpired the night before was the brightly lit sales floor. The store opened at its regular time Monday morning, ready to greet customers. It expects to save over 54,000 kWh annually, the equivalent of 42 tons of CO2.