EV Charging: It's time to make another leap
May 19, 2021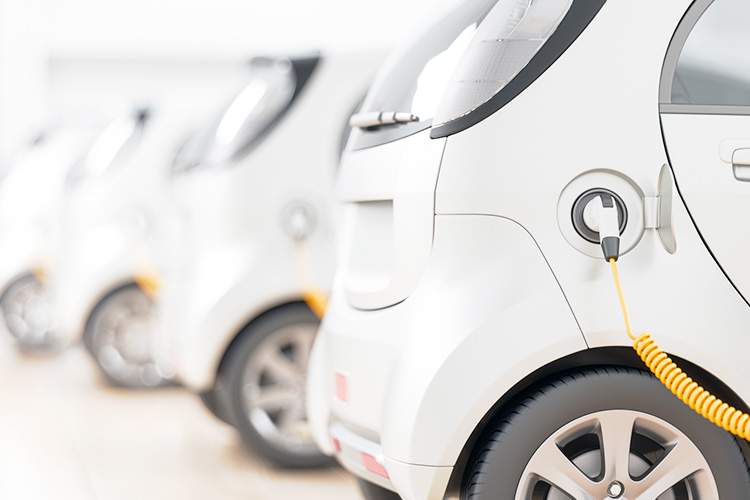 A decade ago we used this blog to talk about making the jump to LED lighting. At that time affordability and product efficiency converged and we've been helping EMC customers maximize their energy and bottom-line savings ever since. Like we saw then, trends and technologies are once again converging, this time indicating a new tipping point for electric vehicles (EV) and the supporting infrastructure.
With the number of electric vehicles on U.S. roads expected to grow to nearly 20 million in the next decade, major automobile manufacturers, all levels of government and utility providers are taking action now. This includes:
U.S. auto manufacturer GM spending $27 billion on all-electric and autonomous vehicles through 2025
Growing utility incentives nationwide
A proposed federal plan that includes $15 billion to build 500,000 EV charging stations by 2030
Like with LED lighting, California is an early adopter, with more than 700,000 EVs currently registered in the state and projections that EVs will be one out of every five new car sales in 2022. As plans take off across the rest of the country, we are at the point where it's not "if" the EV revolution will take place but "when."
To capture the best return on investment, now is the time to make the jump to becoming an EV charging destination of choice. There is already a sea of options for products, installation and operation—here's a look.
EV Charging Manufacturers
Manufacturers are taking a variety of approaches to their EV charging station product lines, some offering both the hardware and software—or one or the other—whereas others are offering a full turnkey, third-party, own-and-operate solution.
Here's a short list of items to consider when selecting the right manufacturer:
Do they have experience? There are some that offer warranties that are longer than they have been in business.
Are they financially sound? You may want a manufacturer with the ability to scale and support a long-term partnership.
Can you expect quality and reliability? Look for warranty and post install support to ensure the unit is operational for your customers, employees and fleets.
Is their solution flexible? Consider hardware that supports the Open Charge Point Protocol (OCPP), which provides you the flexibility to change software providers if needed.
Are they competitive? Know the upfront price and total cost of ownership.
Third Party Own and Operate
EV customers will go where they can charge and return to enjoy this amenity. EMC finds that consumers are willing to pay $1 to $3 per hour to charge an EV. Assuming a dual port charging station is in use for eight hours a day, 365 days a year, the total annual revenue potential is $17,520. The value you capture now and into the future depends on how and when you invest.
Third party operators are eager to set up charging stations in your parking lot free of charge. You can simply "check the box" with a $0 investment in the electrical infrastructure, installation, charging station and maintenance with a third party. This helps attract EV customers to your location at no upfront cost, but you may cede the rights to the parking spot and more over time.
The third-party provider controls the customer data, charging costs and how long vehicles stay in that spot. Their choice of branding, loyalty programs and advertising appears on the system and they benefit from tax and utility incentives in an agreement that can last for 10 years. They spend the first few years recouping their investment and the balance of the agreement making a substantial profit.
Investing in Owning and Operating
While owning and operating means paying for the electrical infrastructure, EV charging station, software and maintenance, it's an investment that pays off with a future that is protected.
You can benefit from tax and utility incentives that offset installation costs. The EV charging station extends your advertising, branding and loyalty programs to your parking lot and you own the customer data the charging station collects. You decide what to charge and how long a vehicle can stay in that spot.
A Hybrid Approach
If the upfront costs are a barrier, consider Charging as a Service. This hybrid model means a third party manages the hardware, software, installation (not including electrical infrastructure) performance and maintenance services for a monthly fee. You stay in control with this no-up front cost, off balance sheet investment.
The Tipping Point is Now
While some states are past the early adopter stage for EV, tax credits and utility incentives mean the time is right for all areas across the United States. Finding the right partner to understand your EV charging opportunities and create the right solution for you is the first step. Contact EMC today—we're ready to help!
Matt Mazzola is EMC's Vice President of Sales and Marketing. With more than 25 years of experience in the lighting, electrical and electronic manufacturing industry, Matt has held leadership roles for industry firms including manufacturers of wireless HVAC and lighting controls, lighting components and fixtures.​​