Ready for EV charging incentives?
March 10, 2021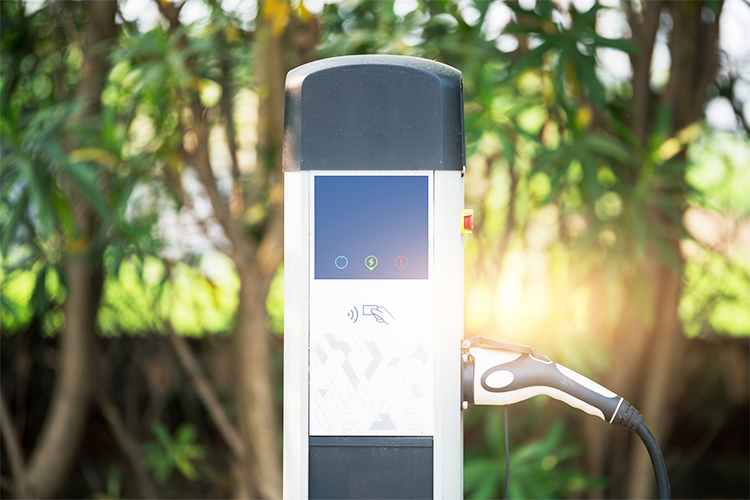 By August 2020 1.7 million electric vehicles (EVs) were on U.S. roads. This number is expected to reach 18.7 million by 2030 with major automobile manufacturers announcing EV strategies and investing billions in bringing significant numbers of EV models to market in 2025 and beyond.
As electric vehicles (EVs) gain momentum, the need for charging infrastructure grows. From coast to coast, utilities are offering incentives for the installation of Level 2 and Level 3 private and public charging stations at commercial properties.
Adding EV charging stations to your facilities is a great way to:
Attract new and repeat EV owner customers
Offer value-add amenities for employees and tenants
Provide infrastructure for fleet electrification
This is an enhancement that also works well in conjunction with energy efficiency projects like LED lighting improvements and other electrical upgrades.
Many utilities are already offsetting project costs with programs including the following:
National Grid and Eversource - Massachusetts
With the installation of EV charging stations comes additional cost from the utility to provide the infrastructure needed such as trench digging, transformers and a new meter. National Grid and Eversource have you covered as they are offering to pay for that additional cost for qualified installations in Massachusetts. You buy the charger, pay your installer and capture significant savings with this program offering. EMC offers a turnkey service to cover all aspects of your project.
NV Energy - Nevada
NV Energy is offering some great incentives for all levels of public charging stations. A DC Fast charger incentive is $400/kW up to a cap of the lesser of $40,000 per station or 50% of total project cost. Level 2 charger incentive levels vary based on property type. Public convenience stations can get up to $3,000 per charging port (typically a public Level 2 charger has two ports) with a max of 10 ports per location or $30,000. Project cost caps apply here as well.
PG&E
Through its EV Fast Charge Program, which runs through 2025, PG&E will pay to install infrastructure at qualifying customer sites to support the expansion of publicly available fast charging stations for light-duty vehicles. The program pays for and manages construction of the electrical infrastructure from the utility pole to the parking space at a limited number of competitively selected sites. Sites that meet Disadvantaged Community (DAC) requirements may qualify for a rebate up to $25,000 per charger to offset the EV charger cost.
There is still a federal tax credit available for purchasing and installing charging stations as well–up to 30% of the total cost. More information about the tax credit can be found here.
Reach out to EMC to discover how to take advantage of these great programs and get a good portion of the cost of your EV installation covered.
Jolene Fenn is Energy Management Collaborative's Manager of Customer Accounts and Incentives. In this role she utilizes her knowledge of incentive programs nationwide to expedite the application process and secure maximum incentive dollars for EMC customers.