Stop the Spread of Human Pathogens
Clean. Charge. Secure.
The EMC tergoUVTM-Cabinet prevents the spread of pathogens like COVID-19 on devices, equipment and hard and soft goods. Ideal for items that are routinely handled in public and work settings, the tergoUV-CabinetTM uses UV-C light to disinfect up to 99.9% of germs and viruses in 45 seconds, including COVID-19. Simply place or hang the item in the cabinet, push a button and disinfect. Immediately return to use, or customize to recharge devices so they are ready when needed.
An effective, convenient and consistent approach to preventing the spread of viruses and germs, the tergoUVTM-Cabinet is safe and simple to operate.
A Safe Method to Disinfect
Almost every business is adjusting to the now normal. How do we effectively and consistently provide a safe environment for employees, customers and guests while running business as usual?
The tergoUVTM-Cabinet from EMC gives you the ability to safely manage both the risk of COVID-19 transmission and the perception of that risk.
Talk with a UV-C expert today!

Customize Your Cabinet
The exterior panels of the tergoUVTM-Cabinet can be painted or personalized to match your brand and provide the right feel for your environments.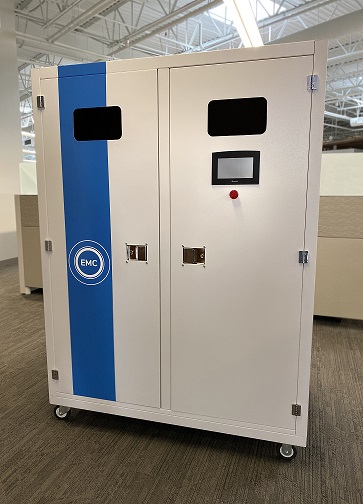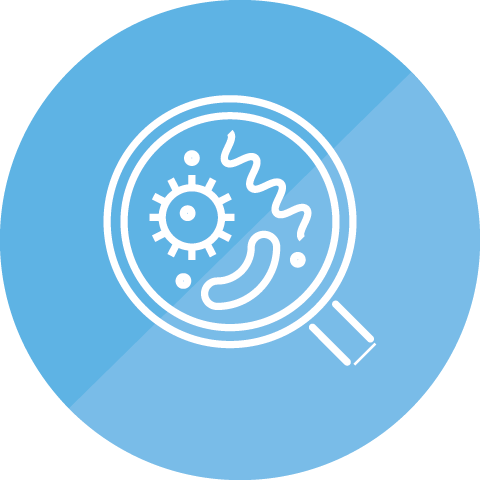 Powerful Disinfectant
Disinfect bacteria, viruses and other pathogens, including COVID-19 and influenza, with a 99.9% effectiveness rate.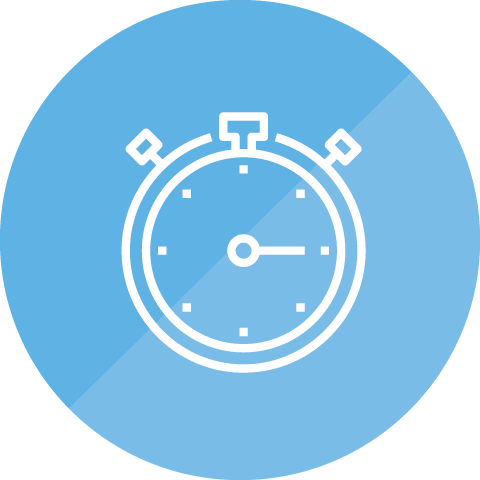 Fast...really fast
Complete a disinfection cycle in 45 seconds.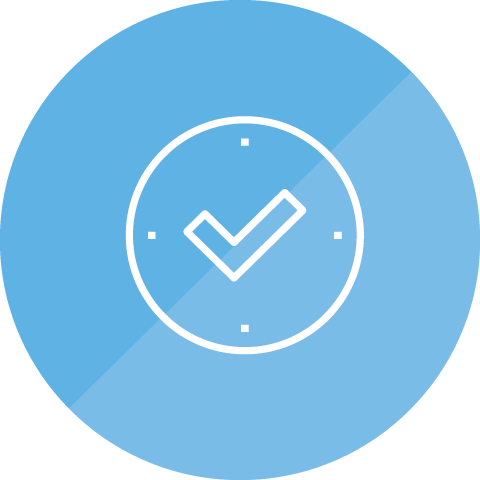 Consistent
Deliver uniform and scientifically proven disinfection with the push of a button.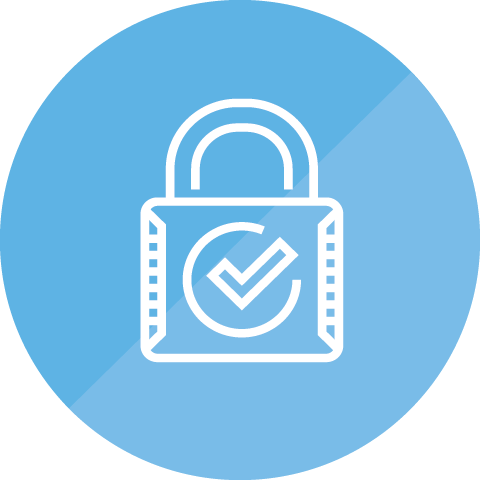 Charge + Secure Option
After disinfecting, recharge and securely store high touch electronics so they are ready for next use.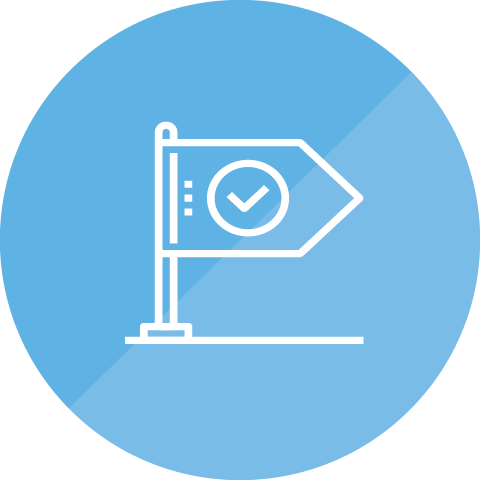 Made in the USA
EMC's tergoUVTM-Cabinet is manufactured in the USA.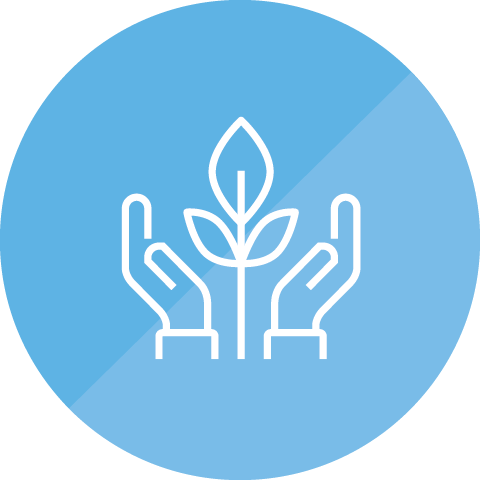 EPA Registered
Registered with the EPA as proviers of disinfecting solutions. The cabinet is also deemed environmentally safe in all states.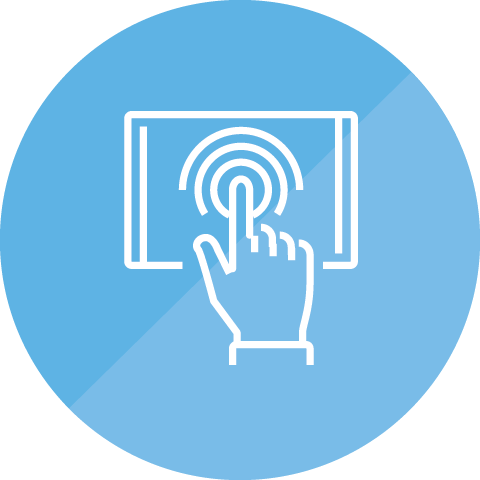 Electronic Display
A touch screen automates on/off for the magnetic locking safety system and provides valuable analytics and customization.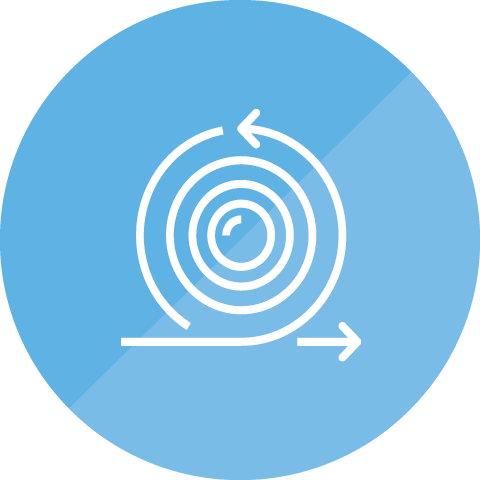 Mobile
Equipped with heavy duty casters, it can be easily moved where needed most or to storage when not in use.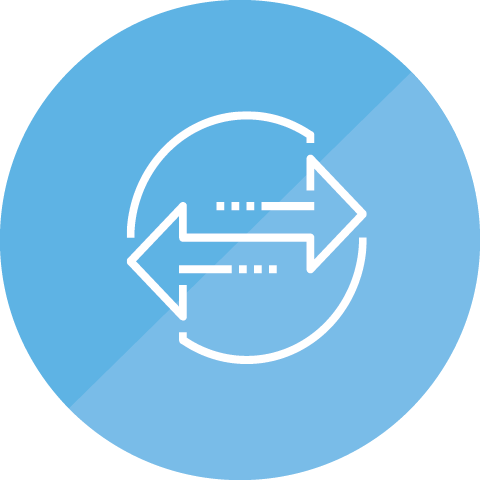 Flexible
Disinfects a variety of items including textiles, shoes, small electronics, key cards, sporting equipment and other high touch merchandise.
New EMC tergoUV™-Cabinet Quickly and Effectively Disinfects Soft and Hard Goods with UV-C Light
Inspired by retailers seeking a safe way to reopen dressing rooms and accept returned merchandise, this UV-C chamber disinfects up to 99.9% of germs and viruses, including COVID-19, found on soft and hard goods.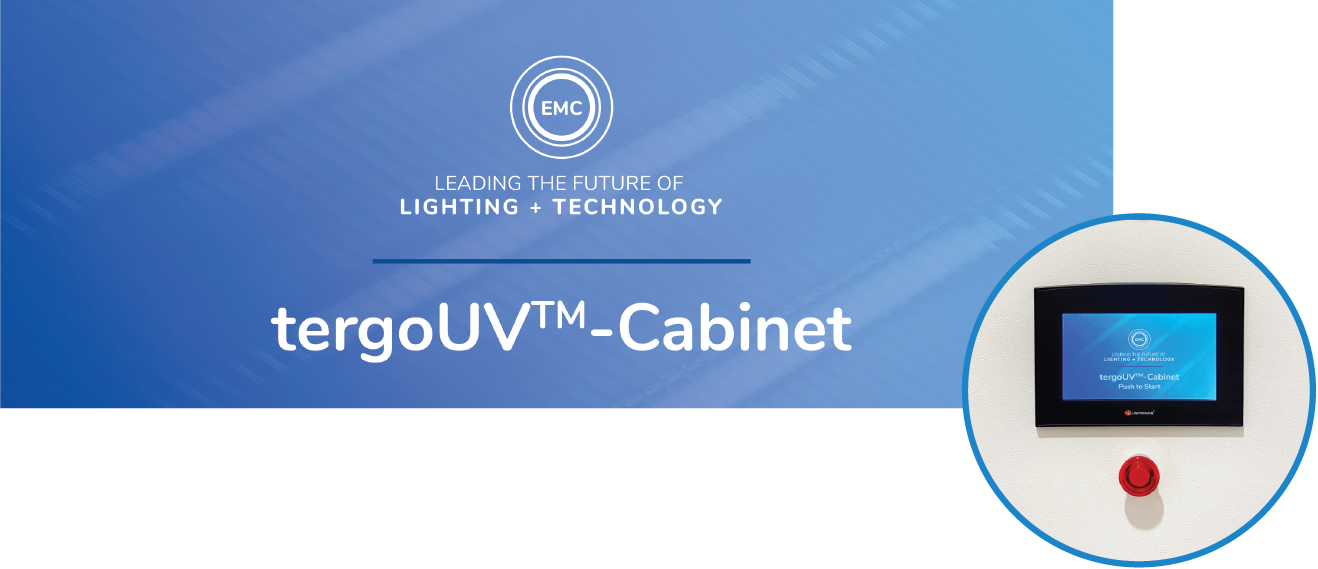 Disinfect Goods Quickly with the tergoUVTM-Cabinet Today
Let EMC's UV-C team help you find the best disinfection solution.