reLED = Performance [squared]: Upgrade legacy LEDs to improve performance and savings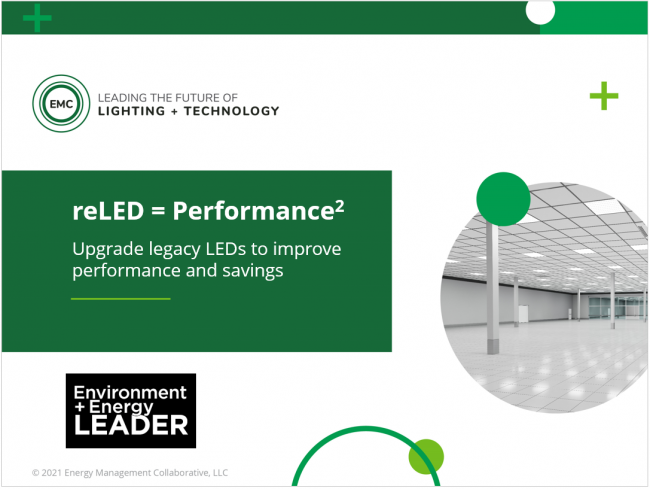 When something is "squared," it's multiplied by itself. The latest LED technology provides double the performance of your legacy LED lighting program. Not only will your lighting performance be more efficient than ever, it will become smarter to set the stage for next-level controls and IoT technology.

Shift your expectations to how lighting will be maintained long term. Even if a capital project is not on your radar today, you can still recognize greater energy savings and improved lighting performance through a reLED Efficiency as a Service (EaaS) model. An EaaS strategy could mean that today's LED installation can be upgraded while delivering incremental bottom-line savings at no upfront cost.