reLED = Efficiency [squared]: Upgrade legacy LEDs to improve performance and savings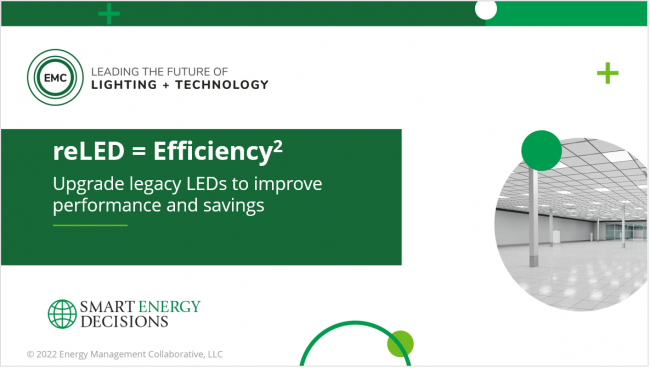 During this webinar, you will learn:
WHEN is the right time to upgrade your existing LED lighting to building a foundation for new technologies.
HOW the latest LED technology provides the infrastructure for controls and IoT capabilities in existing facilities.
INSTALL is easy and cost-effective to switch to new LED lighting and futureproof your facility.
FUND your projects through an Efficiency as a Service (EaaS) model to realize an immediate return on your investment.