Incentive Opportunities Abound for Lighting Controls
December 20, 2022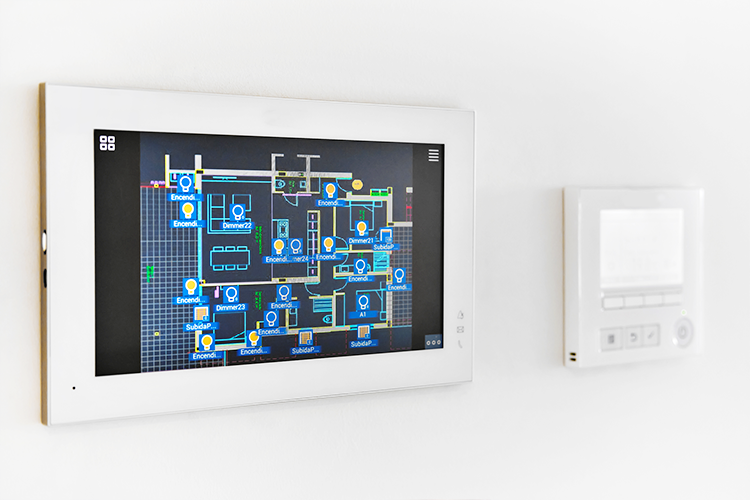 For many years, adding controls to a lighting retrofit project—beyond basic on/off capability—faced technical and financial challenges.
We have all heard stories of lights going out unexpectedly in a restroom or fluorescent tubes flickering when trying to dim. Along with the fantastic efficiency gains realized by LED lighting products, they are also by nature much more accepting of layering occupancy sensors, dimming controls or both. In addition, the efficiency and reliability LED lighting controls deliver make them an attractive incentive option for utilities.
Yet, the horror stories of the old days persist today in affecting the perceptions of many customers when the topic of lighting controls is raised. The objections tend to center around a few key areas:
Performance
Unlike previous generations of lighting products, the performance of many LED products is not affected by either frequently turning them on/off or dimming them. A fluorescent system, which comprises the familiar tubes coupled with a ballast hidden within the fixture, would often experience premature failures when controlled. Common industrial products like metal-halide or sodium lights were notorious for having long warm up periods, which discouraged any type of controls.
Sensor technology was also to blame. Many of us can recall having to jump up and down or wave our arms when entering a room to attract the attention of unsensitive light sensors. Passing clouds could trip photocells into dusk mode. All of these missed the mark in terms of being unobtrusive to occupants.
These days virtually all occupancy sensors feature dual-technology (passive infrared and ultrasonic), which provides a "belt-and-suspenders" level of detecting a person in the room. Sensors can now also be set to a "vacancy" mode where the "on" function is still manual and the automation is limited to turning the lights off. This results in greater savings as many times rooms do not need to have lights come on for short-term occupation.
LED retrofits that use tubes coupled with existing ballasts (referred to as a Type A solution) are still going to be a controls challenge, but we are seeing that approach used less and less.
Proper Installation
One of the challenges with any new technology is making sure contractors properly apply and install the system components.
My personal favorite story involves a daylighting system that was installed as part of a broader retrofit that involved HVAC work and a new paint job. The sensors were placed in the proper location on the ceiling, only to have the mechanical contractor obscure it with ductwork and the painter cover all of it when texture-coating the ceiling!
Sensors are much more common these days, and all construction trades are trained to be mindful of their presence.
Product Options
For years, sensors were separate items that needed to be matched to a base lighting system. Along with the near-universal improvements in sensor technology, many LED products are now available with occupancy and light level sensor capability integrated into the fixtures. This helps ensure devices are compatible and facilitates programming and set up.
Product manufacturers are strongly influenced by energy code requirements, and there is a trend towards requiring capabilities such as dimmability. The most recent version of the Design Lights Consortium (DLC 5.1) specifications makes dimming a core element. Regulations such as these lead to a wider range of product options, allowing both competitive pricing and customized solutions that fit the situation.
Cost
Determining how much the project cost is going to be affected has been a challenge when considering control enhancements. Integrating sensors at a fixture level greatly simplifies this effort. Along with not needing to coordinate separate components, the wiring and other connection efforts, plus set up time are all much more predictable.
As with other energy saving strategies, controls can help increase utility incentive potential. Many utilities see lighting controls as a tool to assist in demand response, helping them address periodic challenges when their grid is stressed due to high use and/or weather-driven incidents. The increased reliability and functionality of control capabilities makes them more dependable options for utilities to plan for, which makes it more likely they will offer rebates for their application.
EMC has a team of experts who understand how to integrate controls as an option in your retrofit situation and leverage utility incentive opportunities that can cover a significant portion of the project cost.
Kris Leaf is EMC's Senior Manager of Customer Incentives. He has developed and managed energy efficiency incentive programs for numerous utilities including Xcel Energy, ComEd and MidAmerican Energy. Kris has a degree in Mechanical Engineering from the University of Minnesota and is pursuing a master's degree in Sustainable Business from the University of Wisconsin-Madison.