Successful Customer Solutions
With thousands of successful lighting and controls installations under our belt, these case studies highlight the value we deliver to our customers.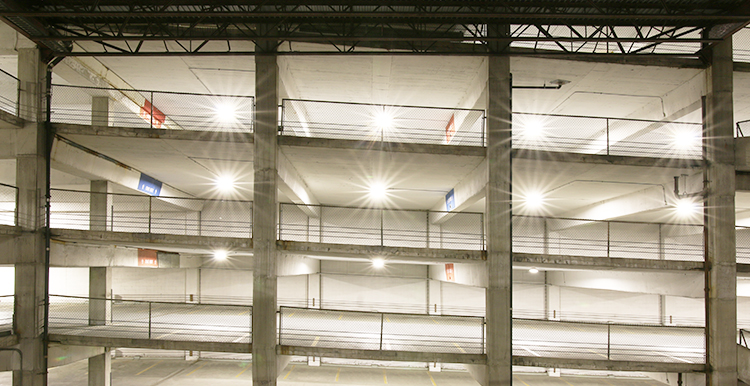 Parking Facility
Having recently purchased the parking facility, the owner needed to quickly bring the 24/7 self-park facility up to the company's standards for energy usage, attractiveness and safety. Since new LED lighting could accomplish all of these objectives, the owner called in EMC to deliver speed of execution and maximized results.