Miami: The Scene for Sun, Surf and Energy Incentives
Katie Quam
April 5, 2016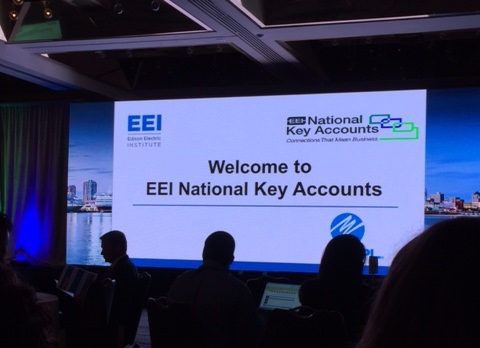 I'm at the Edison Electric Institute (EEI) semi-annual National Key Account Workshop in balmy Miami this week. Gathered with me are national, chain, and multi-site energy users who've come for solutions to all of their energy-related needs.
It's a great place to hear first-hand about the latest public policies affecting the energy industry, meet with utilities, and learn about energy saving new technologies and products.
Worthwhile Conversations
While there have been great sessions on sustainability and lighting energy savings, I've benefited from casual conversations as well. A few incentives tidbits I gathered worth sharing include:
California may be considering introducing LED tubes into their program. Some utilities have completed pilots and should be getting approval to incorporate this technology. To date it hasn't been accepted through the standard or custom programs.
New Hampshire's program is low on funding to the point that its small business program is already depleted. This is a good reminder that no matter where you reside, you want to act fast with your programs because they can close earlier than expected.
Customer Insights
A customer panel during the Workshop's opening session revealed some good insights on what energy customers want from the utility representatives in the room.
One participant explained how his company relies on its utility reps to think outside of the box and help them out with the pre-approval process if they are doing multiple sites in one service territory. Another encouraged utilities to look at streamlining the process in order to help customers meet deadlines.
Energy Management 101
Later in the day, the general session breakout I attended focused on energy management. A utility account manager joined nationwide movie theater chain Cinemark discuss their sustainability efforts, which range from recycling to efficient lighting.
While Cinemark's talk only briefly touched on incentives, they did say how onerous of a task it can be and finding a partner who has the expertise in this area is crucial. I felt this validated the hard work we've done at EMC to be that knowledgeable, reliable partner that advises clients on their incentives opportunities and then guides them in the process of capturing savings.
I spend a lot of time encouraging EMC customers to act fast, so it was also good to hear Cinemark encourage the room to move quickly when rebates are available.
While the Workshop continues on into the week, I hope you find these first day learnings useful! I'll be tweeting updates at @emc_2003 if you want to follow along!
Katie Quam is Energy Management Collaborative's Manager of Customer Incentives. In this role she utilizes her knowledge of incentive programs nationwide to expedite the application process and secure maximum incentive dollars for EMC customers.