It's 2018 and Utility Programs are Not Just Running Out of Funds…They're Going Away.
Jolene Fenn-Jansen
January 15, 2018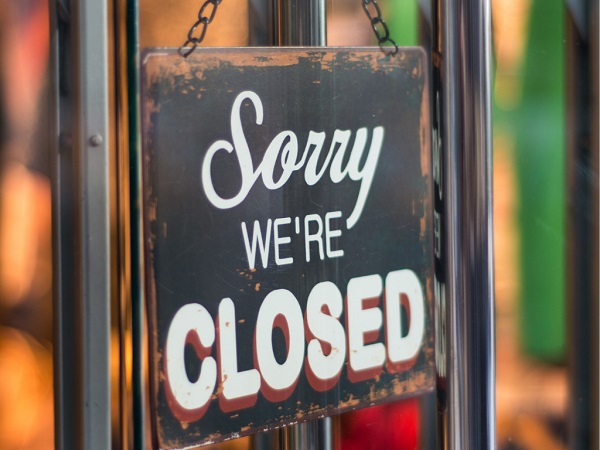 Tired of thinking about how utility incentives and rebates affect your lighting and controls programs? January might look like a logical time to temporarily clear your mind and relax.
After all, you rationalize, "We've just finished a big push to get lighting projects done and processed at the end of 2017. Our 2018 budget is fresh and new."
But I'm here to tell you this is no time for a break.
It's time to get going because these programs are moving targets and you need to be ready to apply them to your lighting projects before dollars run out…or they go away altogether.
We've hounded you about incentive dollars running out time and time again. This year, we're seeing something new: programs that are ending.
Utility incentive programs going away
Tennessee Valley Authority (TVA), whose service area covers most of Tennessee plus portions of Alabama, Mississippi and Kentucky, has already announced they are getting rid of their energy efficiency incentive program and that projects completed after July 1, 2018, will not receive incentives.
While we don't think this will be a widespread trend this year, we expect to see this happen to a couple of programs in California as well.
Why is it happening?
We are not exactly sure why this is happening. However, utility rebate and incentive programs are notoriously difficult to participate in, which logically makes you think they are probably equally as difficult to manage. Yet, we know from years of working with them, nothing is permanent when it comes to utility offerings. So we'll refrain from sorrowful goodbyes and see what comes next.
The bottom line: Don't wait
Whether programs go away or run out of funds, the best way you can put those dollars to use for your next lighting and controls installation is to get going on those projects now. Waiting puts you at a huge risk of having dollars to spend, but no incentives to make your project go farther.
Jolene Fenn-Jansen is Energy Management Collaborative's Manager of Customer Incentives. In this role she utilizes her knowledge of incentive programs nationwide to expedite the application process and secure maximum incentive dollars for EMC customers.