EMC New Office Space to Serve as Active Lighting Lab
October 12, 2012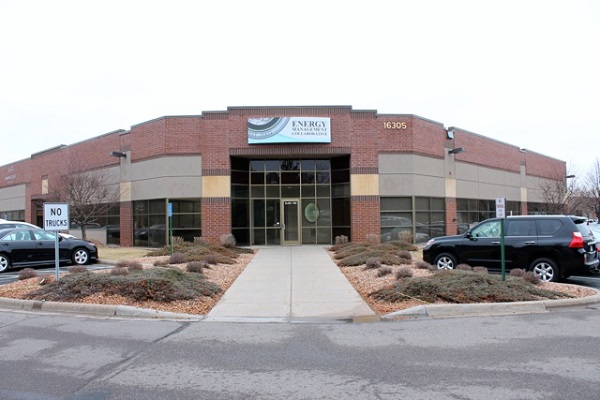 Our New Headquarters: Practicing what We Preach.
In just nine years our company went from five employees to 37. It's a success story given the harsh economic backdrop for this achievement, but we definitely felt the effects of overcrowding in the office as our conference room was transformed into five workstations and many of the private offices ended up with double occupancy.
Alleviating our tight quarters was one objective for finding a new Energy Management Collaborative (EMC) headquarters. More importantly, it was also an opportunity to become more in tune with our customers' experiences by incorporating the energy saving lighting technologies we suggest to them into our own workspace.
Saws buzzed and dust blew as we cut nine skylights into the rooftop. The daylight that streamed in became the basis for a control system that automatically adjusts LED lighting as the ambient light changes in the 10,000 square foot building. We put EMC employees in charge of their own office lighting settings, which they control on their smart phone or desktop.
We've long been proud of our experience and expertise suggesting energy efficient lighting products from a variety of vendors. But that experience has expanded now that these products illuminate our own workspace.
Over the years we've helped major retail chains, multinational industrial and commercial corporations, healthcare providers and government entities assess their lighting needs and implementing high quality, cost effective and long term lighting solutions. They've trusted our experience and our project management approach, EnergyMAXX, to maximize their results in each project phase and bring an immediate, positive impact on their bottom line.
Now they can see it in action, live at our headquarters. Our ceilings are open, maximizing the daylight, increasing the visibility of our solutions and the wiring required. In our Controls Interface Lab we can give visiting customers live demonstrations of a variety of lighting options that aren't seen in other areas of the building.
We take energy savings seriously. Within the next six months we look forward to reaching 1 billion kilowatt hours (kWh) in savings for our customers.
As the dust settles on our own installation, we expect to see the facility's energy costs decrease by 50 percent. We'll save the equivalent of 172,405 pounds of carbon dioxide in a five year period, the equivalent of planting 2,005 pine trees.
It's a savings that's good for our bottom line and the environment.
Tony Johnson is Energy Management Collaborative's Technology Manager. In this role he combines his background in lighting & controls design and solid state light fixture design with his expertise in energy savings to evaluate emerging technologies for EMC customers.