NSC Partners with Energy Management Collaborative (EMC) to Install New Energy Efficient LED Lighting Throughout Its Campus
Kristi Everson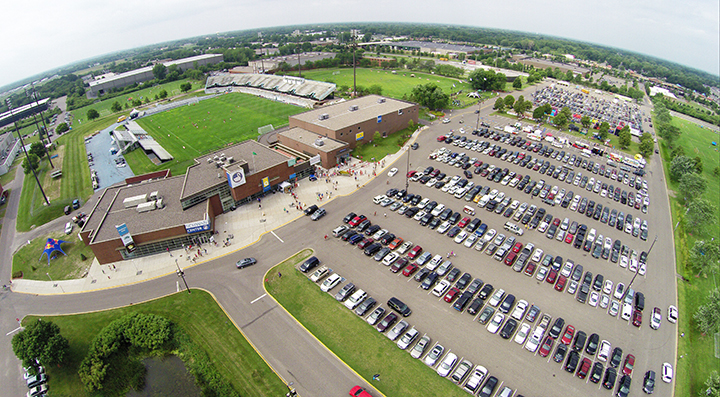 Blaine, Minn. (July 16, 2015) -- In the spring of 2014, the National Sports Center (NSC) received $475,000 in asset preservation funding from the State of Minnesota for roof repair on the Schwan Super Rink and the installation of a new energy-efficient LED lighting system in the 24-year-old Sports Hall, in the NSC's parking lots and exterior lighting of some of the NSC buildings. Of the total amount, approximately $380,000 was allocated to the lighting project.
Energy Management Collaborative (EMC), a Minnesota corporation based in Plymouth, won the bid to provide the energy-efficient LED lights.
In addition to reducing energy costs, NSC management expected that the new lights would improve the quality and coverage of the lighting on the NSC campus, especially for sport users in the indoor Sports Hall.
In the fall of 2014, 549 new light fixtures were installed, of which 256 were installed in the Sports Hall and the remainder being exterior fixtures on parking lots and building exteriors. Read the full article here.