Energy Management Collaborative Custom and Prescriptive Lighting Applications Recognized by Duke Energy in Indiana
Kristi Everson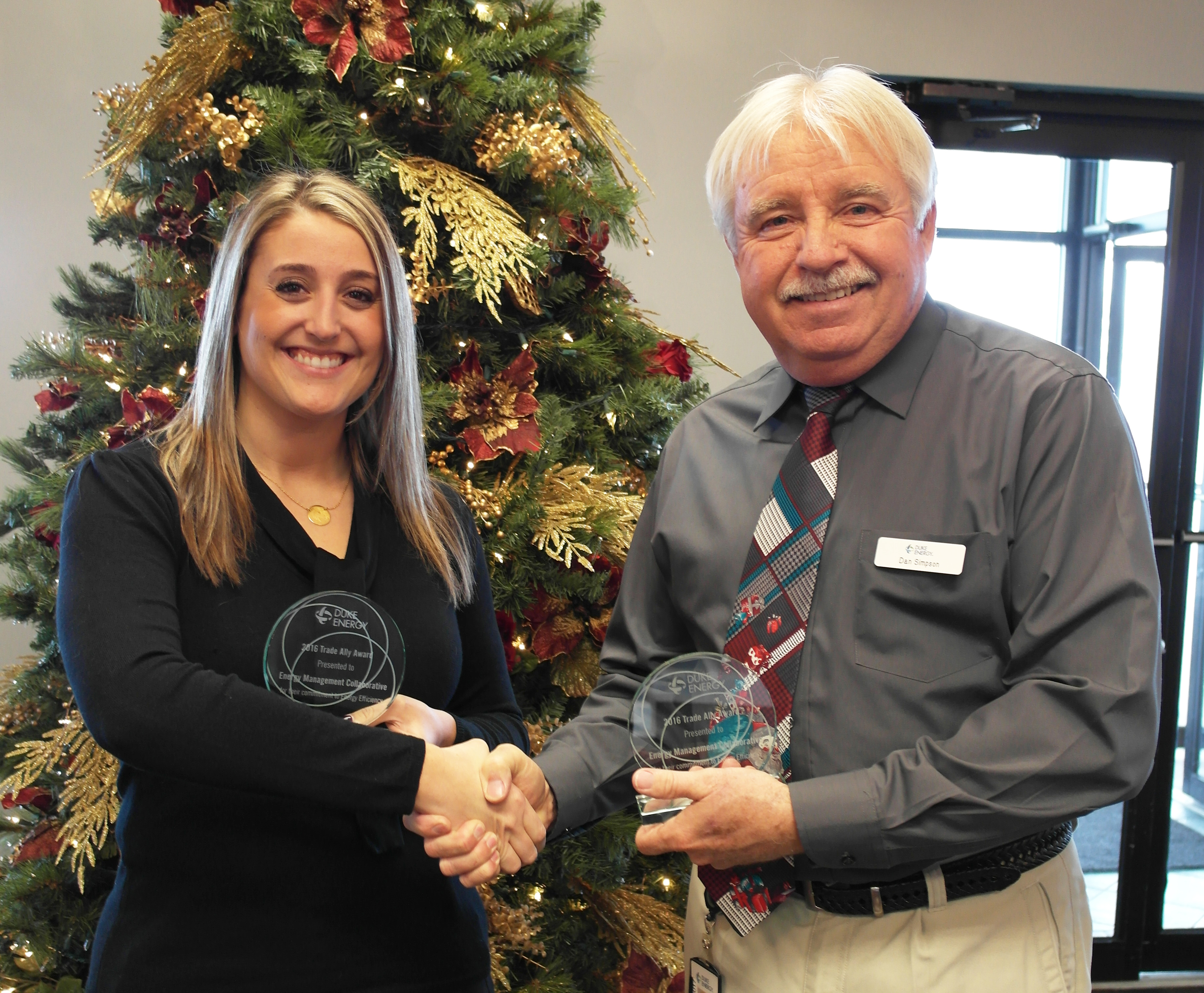 Energy Management Collaborative (EMC) today announced that it was recognized for Highest Dollar Amount Paid for One Prescriptive Lighting Application as well as Most Custom Lighting Applications in Indiana by Duke Energy at an awards breakfast held December 13 in Plainfield, Indiana.
The award comes only weeks after the national, turnkey lighting provider was honored in Nashville for Excellence in Performance in Lighting as well as Excellence in Performance in the Southeast Tennessee District by the Tennessee Valley Authority (TVA) Preferred Partner Network (PPN).
The prescriptive lighting application totaled over $350,000 and will save an EMC retail customer over $120,000 in annual energy savings. To date, EMC's work with Duke Energy has helped deliver more than $1.5 million in incentives to EMC customers in the Indiana region.
"We continue to maintain strong relationships with utilities around the country to provide our customers the highest incentive values for their projects," said Katie Quam, manager of customer incentives. "It's been an exciting year at EMC and we are honored to continually be recognized by some of the largest utilities in the country for our work."
Duke Energy is the largest electric power holding company in the United States, serving a population of 7.3 million customer accounts covering 95,000 square miles in the Southeast and Midwest United States.
"EMC continues to lead the lighting industry with our award winning incentives team," said EMC President and CEO Jerry Johnson. "This year we leveraged their expertise and debuted the EnergyMAXX tool, which gives us even more power to provide our customers with fast and meaningful recommendations for where to start and how to maximize savings for lighting retrofits across their portfolios. This is one of the many initiatives we took this year to provide our customers with best-in-class lighting and controls solutions."
About EMC
Energy Management Collaborative (EMC) provides leading-edge lighting conversion systems and service solutions in a broad range of retail, commercial, industrial and government facilities in North and South America. Since 2003, the company has used its turnkey project management approach, EnergyMAXX, to successfully implement lighting upgrade projects in all 50 states and Puerto Rico, saving clients across industries over 2.7 billion kilowatt-hours of energy.