EMC Recognized for Custom LED Lighting Work in Maryland
Jolene Fenn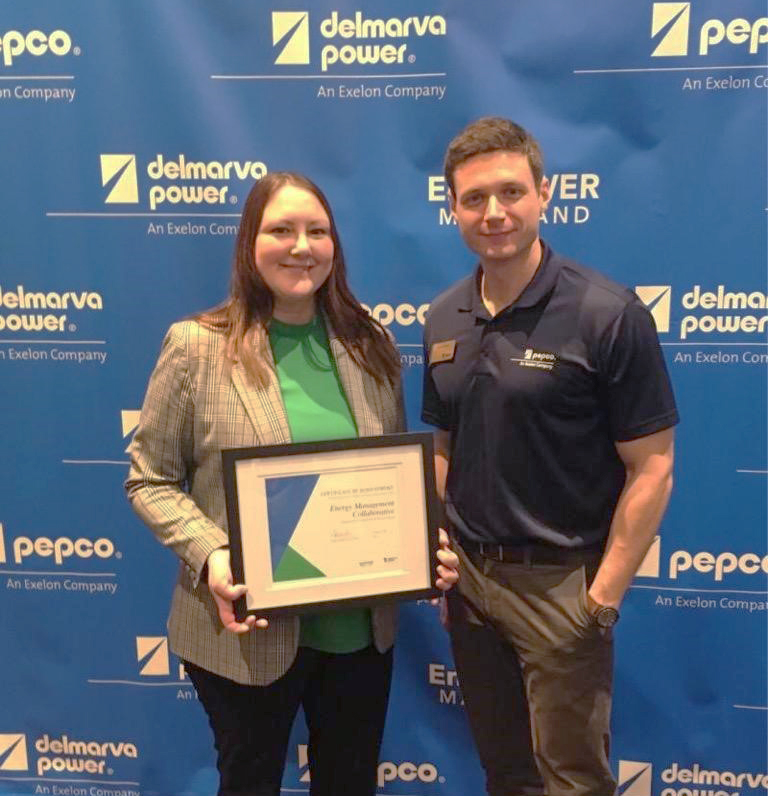 EMC was recognized for its role supporting several energy efficiency programs offered by Delmarva Power that help the company's customers in Maryland save money and energy. EMC's work helps ensure Delmarva Power's customers receive the maximum incentives when they take advantage of energy efficiency upgrades offered through Delmarva Power.
Delmarva Power, which serves 532,000 electric customers in Delaware and Maryland, recognized EMC as one of the company's 2019 Top Three Lighting & Controls service providers for completing 11 high-volume lighting and controls projects for nationwide retail customers.
"Part of our success in rapidly delivering energy savings at low costs comes from the solid relationships we maintain with local energy companies like Delmarva Power," said EMC CEO and Chairman Jerry Johnson.
The award presentation took place at a ceremony held January 23, 2020, at The Hotel at the University of Maryland in College Park.
"EMC's collaboration with Delmarva Power, as well as other members on Delmarva Power's Lighting Service Provider Advisory Board, provides us with more immediate feedback about how we can better serve clients in the region," said EMC Customer Accounts and Incentives Manager Jolene Fenn. "We work more efficiently and effectively as a result."
The Lighting Service Provider Advisory Board recommends changes and improvements that benefit the Delmarva Power Energy Savings for Business Program. The input helps structure programming, plan program activities, identify important resources and evaluate the program's achievements.
EMC provides best-in-class LED lighting + technology solutions and services to a broad range of multinational retail, commercial, industrial and specialized customers. Since 2003, the company has used its total project management approach, EnergyMAXX®, to successfully implement thousands of lighting upgrade projects, saving clients across industries billions in kilowatt-hours of energy.
Delmarva Power is a unit of Exelon Corporation, the nation's leading energy provider, with approximately 10 million customers. Delmarva Power provides safe and reliable energy service to approximately 532,000 electric customers in Delaware and Maryland and approximately 136,000 natural gas customers in northern Delaware.