EMC Names its 2020 Top Utility Performers
Kristi Everson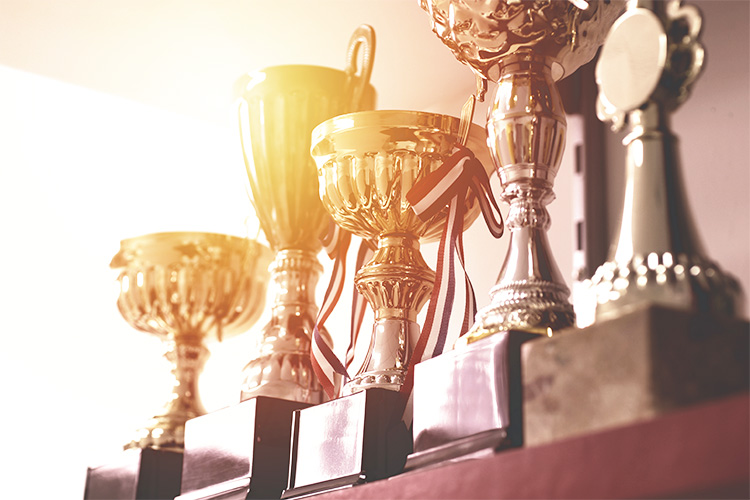 With COVID-19 changing the rules for energy saving lighting and controls implementations in 2020, utilities quickly rose to the challenge. Many offered lucrative incentives and, in some cases, great bonuses that reduced costs for thousands of EMC projects saving customers millions of dollars. In 2020, EMC worked with 200 utilities that also tamed pandemic challenges by demonstrating strong partnership qualities including excellent communication and ease of application. This makes for an exceptional year for EMC's annual list of Top Utility Performers and we are pleased to recognize ComEd (Illinois), Eversource (Massachusetts and Connecticut), Xcel Energy (Minnesota) and CenterPoint Energy (Texas) with the honor.
"The year 2020 delivered high levels of uncertainty for all of us, but these utility partners quickly adapted to the pandemic, ensuring the health and safety of our collective teams and customers while offering incredible savings opportunities," said EMC Vice President of Sales and Marketing, Matt Mazzola.
The EMC 2020 Top Utility Performers include a mix of old and new honorees:
ComEd (Illinois)
The utility, which provides power across northern Illinois, has long been an excellent collaborator with superior communication and a streamlined application process. Recognized in 2017 and 2018, ComEd returns to the list for 2020 because of the extra effort their energy team made to listen to trade allies and customers. They were regularly open to feedback and ideas to continuously improve their programs. Customers in this region received 51 incentives totaling more than $478,000.
Eversource (Massachusetts and Connecticut)
Recognized for a fourth consecutive year, Eversource, which serves four million customers in Connecticut, Massachusetts and New Hampshire, continues to prove to be an excellent partner.
They not only offered some of the most lucrative incentives in the country, but also provided significant partnership and collaboration on EMC projects to ensure customers maximized incentives and passed their return on investment (ROI) goals. Massachusetts customers received 18 incentives worth more than $251,000 and in Connecticut they received nine incentives worth more than $180,000, for a total of $431,000.
As mentioned in January, Eversource continues to offer lucrative incentives in 2021 with no major anticipated changes. However, 2022 will be the year lighting incentives may be significantly reduced, so it's vital to take advantage of programs in the Massachusetts, Connecticut and New Hampshire markets in 2021.
Xcel Energy MN
Xcel Energy MN returns to the list of Top Utilities a fourth time for quickly recognizing the impact the pandemic had on customers' capital budgets and responding with an astounding bonus of up to 50% for projects completed in 2020.
This was a key driver for many to get their lighting and controls projects done despite the challenges COVID-19 presented. In total, customers received 11 incentives worth more than $315,000.
Xcel remains an excellent partner with a very proactive team that provides outstanding communication and collaboration for mutual customers.
CenterPoint Energy (Texas)
A long-time partner and first-time honoree, CenterPoint Energy continues to rise to the occasion in Texas with top dollar incentives and a fantastic, collaborative team.
The CenterPoint Energy team showed up to support their project participants by taking extra time to communicate during the pandemic, ensuring no incentive dollars were lost for EMC customers. In total, shared customers in this region received 16 incentives totaling more than $270,000.
The savings opportunities aren't over in Texas: in 2021 they are offering a very handsome bonus incentive for large energy efficiency projects (LEEP) of up to 30%.
"EMC is pleased to recognize these utility partners for all that they did to create opportunity in the face of adversity in 2020," said EMC Manager of Customer Accounts and Incentives, Jolene Fenn. "Despite COVID-19 we were successful in removing large amounts of energy from the grid and delivering maximum incentives to clients in their areas."
About EMC
EMC provides best-in-class LED Lighting + Technology solutions and services to a broad range of multinational retail, commercial, industrial and specialized customers. Since 2003, the company has used its total project management approach, EnergyMAXX®, to successfully implement thousands of lighting upgrade and controls projects, saving clients across industries billions in kilowatt-hours of energy.