EMC LED Lighting + Technology Projects Approach 11 Billion kWh Saved this Earth Day
Kristi Everson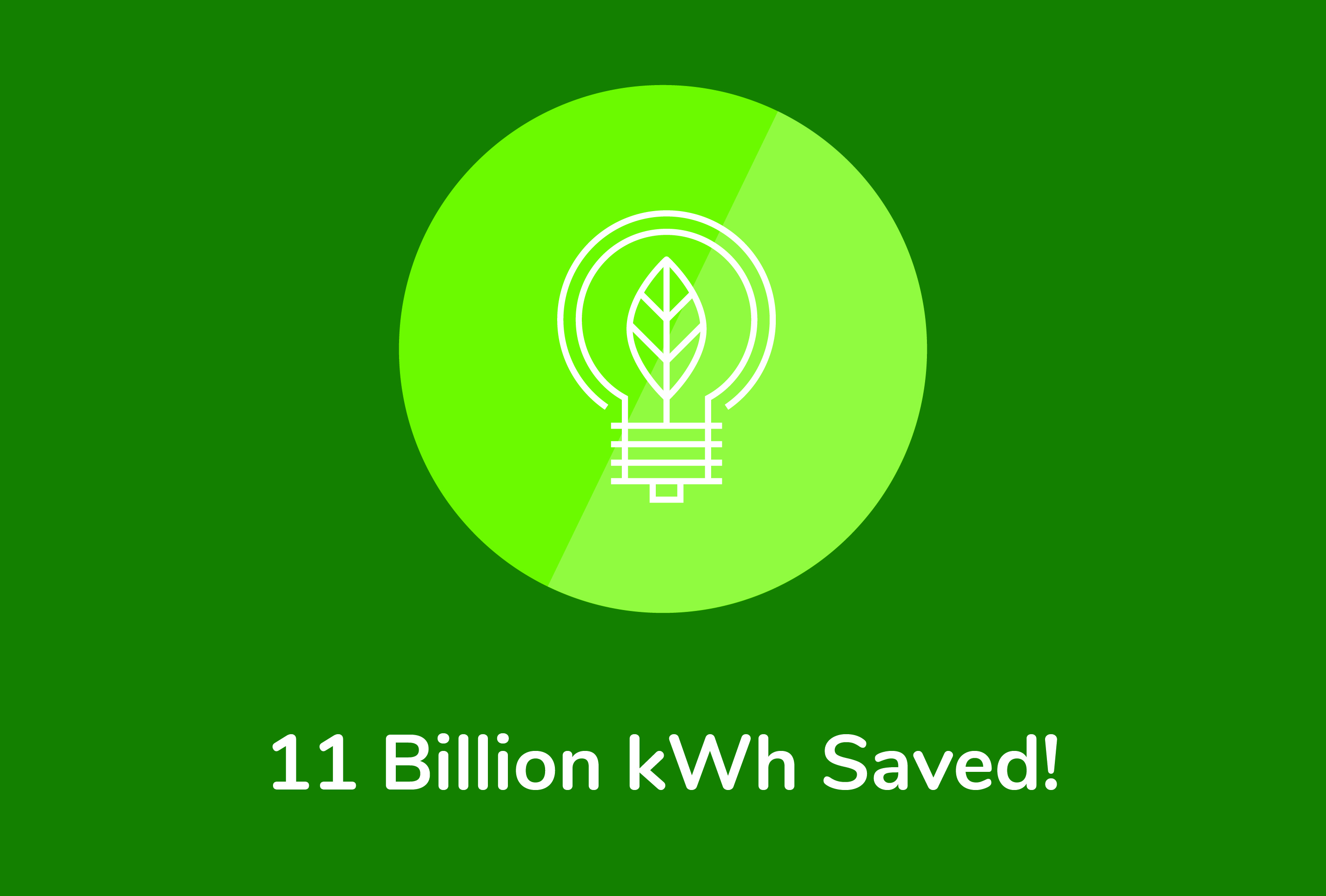 On Earth Day 2021 EMC finds itself closing in on the midpoint of an ambitious goal to deliver 25 billion kilowatt hours (kWh) of customer project savings by 2025. While it took a decade for the company to achieve its first billion, large-scale retail, commercial and industrial projects involving energy saving LED lighting and controls added almost 2.5 billion kWh the last 12 months.
"As organizations emerge from the global pandemic, many are looking for the opportunity to advance their sustainability goals and create safe and productive work environments," said EMC CEO and Chairman Jerry Johnson.
COVID-19 impacted EMC customers in a variety of ways. Some took bold steps with energy saving LED lighting retrofits, while others followed more of a lifecycle approach to their lighting and electrical service, working with EMC to maximize the efficiency, effectiveness and life of their existing lighting systems.
EMC customers increasingly turned to an Efficiency-as-a-Service (EaaS) model to fund energy efficiency projects during the pandemic. EMC's EaaS offering allows for energy efficiency upgrades and maintenance with no up-front cost, performance risk or debt on the balance sheet, making it ideal for organizations where COVID-19 increased internal competition for capital funding.
The pandemic also drove requests for UV-C lighting disinfection and human-centric lighting solutions that helped with the safe reopening of public environments like health care, retail, offices and other public places. In response, EMC accelerated its efforts to meet customer requests for these technologies with the acquisition of Minnesota-based L70 Technologies and formation of the Specialty Lighting business unit earlier this year.
The role lighting can play in wireless communications, building data management and multi-location system monitoring led to the formation of a second business unit focused specifically on IoT Solutions. The business unit will play a critical role in rapidly shaping EMC's product development and delivery capabilities for customers seeking smarter, safer and more productive environments.
"This Earth Day we not only celebrate the growing energy savings EMC customers enjoy, but also the versatile new ways we are able to leverage our expertise and national reach to help them improve the environments they offer customers, visitors and employees," said Johnson.
About EMC
EMC provides best-in-class LED Lighting + Technology solutions and services to a broad range of multinational retail, commercial, industrial and specialized customers. Since 2003, the company has used its total project management approach, EnergyMAXX®, to successfully implement thousands of lighting upgrade and controls projects, saving clients across industries billions in kilowatt-hours of energy.