EMC Features Its Own Energy-Saving Lighting Solutions in New Headquarters
Kristi Everson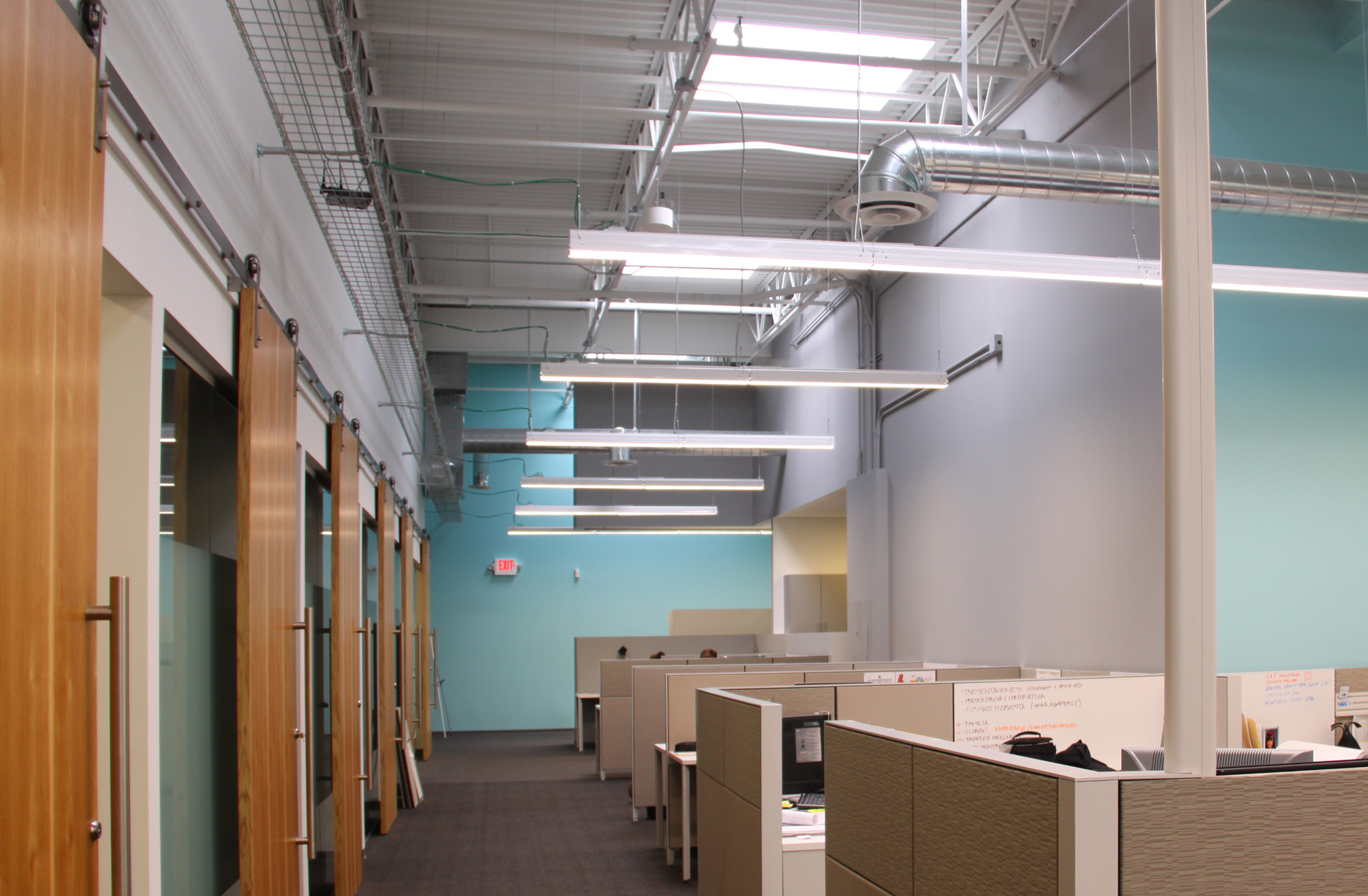 Plymouth, MN (October 11, 2012) – Energy Management Collaborative (EMC), a turnkey lighting solutions provider, today announced the opening of its new facility. The building serves as company headquarters and showcases the energy-saving lighting technologies EMC offers its customers.
"The company's steady growth put us in a position our customers often find themselves – in need of new or reconfigured space," said Jerry Johnson, president and CEO of EMC. "In addition to serving as our headquarters, the facility features a broad range of our offerings. Visiting customers can see them in action within our own business environment."
Located at 16305 36th Ave. N., Suite 100, Plymouth, MN 55446, the new EMC headquarters incorporates the latest in Green Design. The building uses an energy management system (EMS) to control overhead LED lighting in all spaces. The system automatically adjusts lamp brightness based on light levels entering the space from the nine skylights that were installed during the remodeling. It also allows employees to adjust their own office lighting via settings on their smart phone or desktop.
"Putting them in control maximizes productivity and saves energy because people typically opt for lower-than-standard levels of lighting," explained Johnson.
With the remodel complete, EMC expects energy costs for the 10,000 square foot facility to decrease by at least 50 percent. The new technology will save the equivalent of 172,405 pounds of carbon dioxide in a five year period, the equivalent of planting 2,005 pine trees.
The headquarters features lighting solutions that EMC often recommends for its customers. Open ceilings maximize skylight usage and ensure that lamp configurations and wiring are easily seen by visitors who may be considering the technology for their own facilities.
"We're practicing what we preach within our own work environment, which gives us a deeper understanding of our customers' wants and needs," explained Johnson.
Energy Management Collaborative is a provider of innovative lighting solutions in the Americas. Since 2003, major retail chains, multinational industrial and commercial corporations, healthcare providers and government entities have sought the energy services company for its leadership in assessing their lighting needs and implementing high quality, cost effective and long term lighting solutions. The company's trademarked project management approach, EnergyMAXX, maximizes customer results in each project phase, from initial planning through installation, bringing an immediate, positive impact on their bottom line.