Industry Events
EMC sponsors and participates in a variety of trade shows, conferences and in-house events that feature the latest insights and market trends in the energy management industry.
ProcureCon Facilities 2019
Fort Lauderdale, Florida
January 27 - 29, 2019
ProcureCon Facilities brings together category heads of real estate, construction, facilities and utilities procurement to discuss how to best manage and purchase for these often overlapping categories. Purchasing, sourcing and supply chain professionals attend ProcureCon to connect with the best in the industry. This event is specifically catered to those handling construction, facilities, real estate and utilities responsibilities.

We are exhibiting, connect with us on your lighting + controls projects!
SIL (Strategies in Light), The LED Show
Las Vegas, Nevada
February 27 - March 1, 2019
Strategies in Light is a collaborative, integrated event experience for professionals representing the entire spectrum of the lighting business. From technology to development to application, Strategies in Light provides an unprecedented environment for learning, observing and engaging with every segment of the industry—all under one roof.

NALMCO (National Association of Lighting Management Companies) Spring Seminar
Birmingham, Alabama
March 5 - 7, 2019
The NALMCO Spring Seminar is an interactive two-day training seminar focused on lighting trends, lighting safety and maintenance, energy efficiency solutions, the future of lighting, lighting tools and other relevant industry topics. The event includes 10 Learning Labs, taught by Associate Members at the forefront of lighting technology, and General Sessions focused on the future of lighting.

SED (Smart Energy Decisions) – Innovation Summit
Houston, Texas
March 11 - 13, 2019
The Smart Energy Decisions Innovation Summit is a proven platform where executives responsible for energy, sustainability, and facility management learn, network and do business. It's a unique and exclusive event devoted entirely to your success where you'll be able to focus in a productive, distraction-free setting.

Connect with us on your lighting + controls projects!
EEI NKAW Spring (Edison Electric Institute – National Key Accounts Workshop)
Seattle, Washington
April 7 - 10, 2019
EEI's semi-annual National Key Account Workshop is the venue where national, chain, and multisite energy users tackle all of their energy-related needs. Customers learn the latest in public policies affecting the energy industry, meet with their utility account and energy supply representatives, and learn about new technologies, products and services designed to save them money.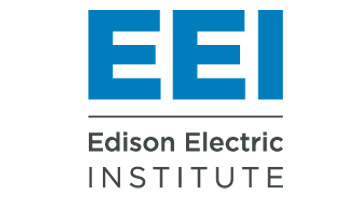 We are exhibiting, connect with us on your lighting + controls projects!
ASHE (American Society for Healthcare Engineering) - Region 6 Annual Conference
Rochester, Minnesota
April 18 - 19, 2019
More than 500 facility managers, sponsors, and speakers will gather in Rochester, MN for the 2019 ASHE Region 6 Annual Conference. Now in its 18th year, this conference provides essential tools for successful facility management and the opportunity to find solutions to challenges facing the region. Educational tracks deemed important by peers will leave attendees equipped with the expertise necessary for success in their facilities.

PRSM (Professional Retail Store Maintenance) - National Conference
Denver, Colorado
April 29 - May 1, 2019
The PRSM2019 National Conference is the largest and most widely recognized retail facilities maintenance event in the U.S. and Canada with best-in-class education sessions and networking events. More than 2,000 facilities managers benefit from the conference's face-to-face meetings and leave it with valuable connections and new abilities to deliver significant ROI.

We are exhibiting in booth 1215. Connect with us on your lighting + controls projects!
IAMC (Industrial Asset Management Council) Spring Forum
Santa Barbara, California
May 4 - 8, 2019
With a focus on core corporate real estate business practice areas, IAMC (Industrial Asset Management Council) Spring Forum blends targeted professional development with world-class knowledge sharing. The Spring Forum brings attendees together to examine how innovation culture is redefining commercial real estate, ranging from dynamic work forces and smart real estate to big data and advanced technology.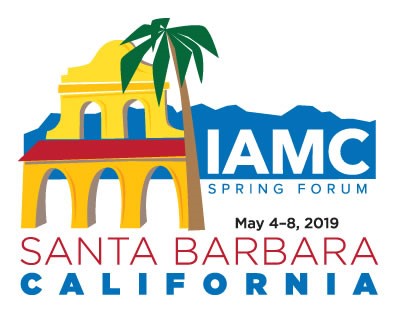 Connect with us on your lighting + controls projects!
ELEMCON (Environmental Leader & Energy Manager Conference)
Denver, Colorado
May 13 - 16, 2019
The 2019 Environmental Leader & Energy Manager Conference (ELEMCON) will deepen attendees' understanding of the vast range of value-capturing programs and practices in place today at the world's largest organizations. Thought leaders and practitioners will share how large enterprises are solving today's most complex problems in energy management and corporate environmental sustainability.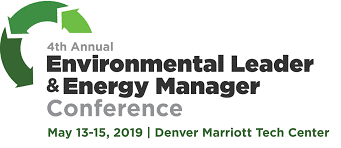 We are exhibiting, connect with us on your lighting + controls projects!
LFI (Light Fair International)
Philadelphia, Pennsylvania
May 19 - 23, 2019
The world's largest annual architectural and commercial lighting trade show and conference, LIGHTFAIR International is where new discoveries, new connectivity, new knowledge and new solutions propel lighting design quickly into the future.